We'll Review YOUR CASE FOR FREE!
Personal Injury Attorneys
We'll fight for the compensation you deserve.
Your injury doesn't have to lead to financial hardship.
Everything was easier before the accident. In addition to being in physical pain, you may find yourself missing work and struggling to pay bills – all while wondering how to deal with insurance companies.
To top it all off, the accident wasn't even your fault.
If you or someone you love has been injured in an accident due to the reckless or negligent behavior of someone else, then it's time to take action. Don't get stuck struggling with the financial repercussions of your injury when you are entitled to seek compensation through a personal injury claim or lawsuit. We're here to help you receive the financial support you deserve, so you can begin healing and return to a comfortable everyday life.
Contact Us Today
What to Expect From Our Attorneys During Your Personal Injury Case
At Farah & Farah, we have the experience and resources to take on insurance companies, medical providers, and other powerful interests. We level the playing field, so you don't have to face them alone.
When you've been injured in an accident in Florida or Georgia, our team helps you:
Find a doctor to properly treat and document your injury
Obtain a rental vehicle if yours was damaged in an accident
Negotiate medical bills, so you take home more money when we win your case
Gather evidence by performing a comprehensive investigation of the incident
Handle all paperwork from insurance companies and medical providers
Fight for the maximum possible verdict or settlement without charging you a dime until we win
Contact Us Today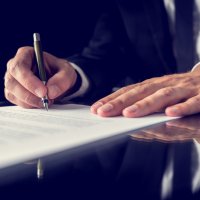 Our attorneys specialize in these types of personal injury cases.
You pay us nothing until we win your case.
And if we don't win your case, you won't owe us anything! At Farah & Farah, we only collect fees from settlements and verdicts, so you're never on the hook while we work to secure your victory.
When you work with Farah & Farah, there is zero financial risk.
Our attorneys are motivated to fight for the highest possible payment. With no out-of-pocket expenses for our services, there's literally nothing to lose by calling Farah & Farah. It's time to get the compensation you deserve. Contact Farah & Farah today to tell us your story!
Simply pick up the phone and call
877-245-6707
or fill out the form below.
Take Action Today