Personal Injury Lawyers in Ocala, FL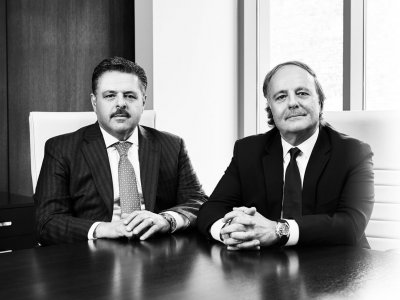 Our Ocala office is located on the corner of NE 14th Street and NE 20th Avenue. Find us across the street from Aqua Links, diagonal from the First Assembly Christian School.
Address
Farah & Farah
2010 N.E. 14th Street
Ocala, FL 34470
We'll Review YOUR CASE FOR FREE!
Ocala-Based Attorneys
Who Fight for You
You don't want to deal with insurance companies – you want a check that covers your bills. At Farah & Farah, we fight for the highest settlement or verdict. That way, you can pay medical expenses, cover lost wages, and start getting your life back on track.
When you work with us, you're working with an Ocala-based legal team. You don't have to leave town to find an attorney that fights for you. We meet with you where you are! We're so local, you might even bump into your attorney at the Mojo Grill.
More Than Just Legal Representation
When you work with us, you get more than a lawyer. You get an advocate.
In addition to fighting for the highest possible payment, we help you find a doctor, pay for property damage, negotiate hospital bills, and complete all official paperwork. That way, you can focus on your recovery while we focus on winning your case.
Contact Us Today
Our Ocala Personal Injury Attorneys Specialize in the Following Types of Cases:
You're Not Alone. We're Here for You
At Farah & Farah, we know you're going through a difficult time. Your injury has changed your life, and we'll do everything we can to help you make things normal again.
Read More Reviews
I have used other firms in the past, but did not have a great experience, so wanted to try out Farah & Farah as my family had used them in the past. Now that my case has settled, I have to say that I am quite happy with the services at Farah & Farah and from now on I will keep coming back, should I need legal services in the future. My Case Manager, Lisa Cattanach, kept me informed as to the status of my case when I was done treating and moved my case quickly towards a settlement. In the end, I am very well pleased with the over-all services and would highly recommend anyone who has a case to call them immediately.
-Steve C.
Leave us a Review
I recently had a worker's comp case and I chose Farah & Farah to represent me. My lawyer was Graham and he not only answered all my questions (whether he was at the office or not) he was very patient and walked me through everything every step of the way.My case was handled quickly and efficiently. Thank you to Graham and his staff at Farah & Farah.
-Lori M.
Was involved in a rear end accident in Gainesville. Called Farah and Farah and had a lawyer assigned to deal with insurance company etc. Made it very easy. Got a great settlement. Wish I would have called them sooner to get a better settlement for my car that was totaled. I negotiated those terms myself and bet I would have gotten much more cash with less work if I had Joseph do it for me. Joseph Presutti was very friendly and I felt he was very straight with me. If you are in an accident it would be in your interest to get a lawyer. Farah and Farah worked for me maybe they'll do the same for you.
-JesSay N.