Personal Injury Lawyers in Tampa, FL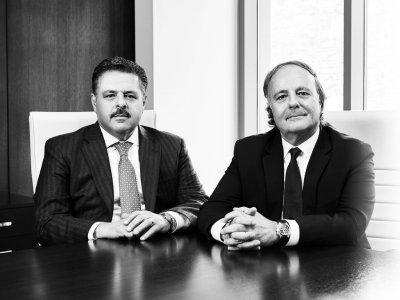 Our Tampa office is located in the orange building at the corner of Busch and Orange Grove. Find us just off of Dale Mabry Highway.
Address
Farah & Farah
2801 W. Busch Blvd. Suite 101
Tampa, FL 33618
We'll Review YOUR CASE FOR FREE!
Serving the Entire
Tampa Community
The attorneys at our Tampa office are here for our neighbors when they get hurt. We live and work in the Tampa area, just like you! When you get hurt, Farah & Farah is just around the corner.
If you've been injured through a vehicle accident, medical incident, or at work, we can help you get the money you need to pay bills, recover lost wages, and replace or repair your damaged property. What happened wasn't your fault – and you shouldn't have to pay.
We Know What You're Up Against
Your injury has been painful. It may have changed your life. You want to recover your health without worrying about medical bills and income lost from being unable to work.
That's why our attorneys fight for the highest possible payment. At Farah & Farah, we believe you should get every penny you're owed! Let us fight for your settlement or verdict while you focus on recovering from your injury.
Contact Us Today
Our Tampa Personal Injury Attorneys Specialize in the Following Types of Cases:
Social Security Disability
Dangerous Medical Devices
Lots More Than Just Legal Representation
When we take your case, we're your advocate. In addition to acting as your attorney, we help you find the best doctors, negotiate hospital bills, and pay for any property damage associated with your accident. We want to make this difficult situation easier for you, so you can get better, get paid, and get your life back on track.
Read More Reviews
These guys have such a high rating for a reason. I received excellent service from multiple attorneys and paralegals. And the case outcome was actually even better than what I had hoped for. I can't thank them or refer them enough!!! Thank you again
-Danny S.
Leave us a Review
Was involved in a rear end accident in Gainesville. Called Farah and Farah and had a lawyer assigned to deal with insurance company etc. Made it very easy. Got a great settlement. Wish I would have called them sooner to get a better settlement for my car that was totaled. I negotiated those terms myself and bet I would have gotten much more cash with less work if I had Joseph do it for me. Joseph Presutti was very friendly and I felt he was very straight with me. If you are in an accident it would be in your interest to get a lawyer. Farah and Farah worked for me maybe they'll do the same for you.
-JesSay N.
I recently had a worker's comp case and I chose Farah & Farah to represent me. My lawyer was Graham and he not only answered all my questions (whether he was at the office or not) he was very patient and walked me through everything every step of the way.My case was handled quickly and efficiently. Thank you to Graham and his staff at Farah & Farah.
-Lori M.