Personal Injury Lawyers in Tampa, FL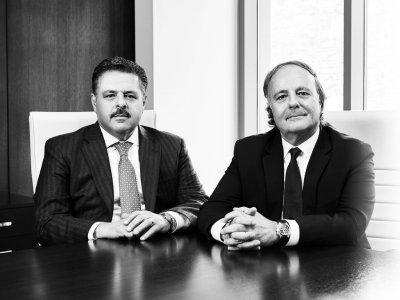 Our Tampa office is located in the orange building at the corner of Busch and Orange Grove. Find us just off of Dale Mabry Highway.
Address
Farah & Farah
2801 W. Busch Blvd. Suite 101
Tampa, FL 33618
We'll Review YOUR CASE FOR FREE!
Serving the Entire
Tampa Community
The attorneys at our Tampa office are here for our neighbors when they get hurt. We live and work in the Tampa area, just like you! When you get hurt, Farah & Farah is just around the corner.
If you've been injured through a vehicle accident, medical incident, or at work, we can help you get the money you need to pay bills, recover lost wages, and replace or repair your damaged property. What happened wasn't your fault – and you shouldn't have to pay.
We Know What You're Up Against
Your injury has been painful. It may have changed your life. You want to recover your health without worrying about medical bills and income lost from being unable to work.
That's why our attorneys fight for the highest possible payment. At Farah & Farah, we believe you should get every penny you're owed! Let us fight for your settlement or verdict while you focus on recovering from your injury.
Contact Us Today
Our Tampa Personal Injury Attorneys Specialize in the Following Types of Cases:
Lots More Than Just Legal Representation
When we take your case, we're your advocate. In addition to acting as your attorney, we help you find the best doctors, negotiate hospital bills, and pay for any property damage associated with your accident. We want to make this difficult situation easier for you, so you can get better, get paid, and get your life back on track.
Read More Reviews
I HIGHLY RECOMMEND Farah and Farah. Generally, I haven't had the best experience with lawyers in the past. My mom had had previous experience with the firm as well, and so I decided to give it a try. I thank God I did. As a college student away from my home (I attend school in Tallahassee), Amanda kept me updated at all times. Her and my attorney Randy Rutledge took care of EVERYTHING, which allowed me to focus on healing from my auto accident and my studies. Any questions that I may have had, Amanda never hesitated to answer them, and if she didn't know, responded as quickly as possible with an answer via phone or email later on. Thank you guys for everything! #TeamFarah&Farah
-Icy Eley
Leave us a Review
I cannot give enough praise and thanks to Farah and Farah. My attorney Joseph Presutti was excellent. Mr. Presutti took my case after another large Law Firm and Attorney sat on my case for over a year and then dropped me. That attorney said that I did not have a case. Mr. Presutti's faith in me and my case got me awarded a very large sum. Mr. Presutti even negotiated my medical bills to a lower rate. These medical bills were extremely high. Mr. Presutti's professionalism and confidence ensured me that I would win my case. I feel lucky and extremely grateful to Mr. Presutti, his paralegal Donna Smith and Farah and Farah. I highly recommend Farah and Farah.
-Robert J.
Dear Mr. Woods, I wanted to again express my gratitude for your help in obtaining financial settlement for injuries I received from the car accident I was involved in August 2011. Your professional and courteous attitude, expert knowledge, and patience in handling my specific issues were very important to me. Your follow up calls during this process gave me peace of mind to know all I had to do was concentrate on feeling better [and] not worry about how I was going to pay my medical expenses.
-Sincerely, Cathy A. C.