Personal Injury Lawyers in Gainesville, FL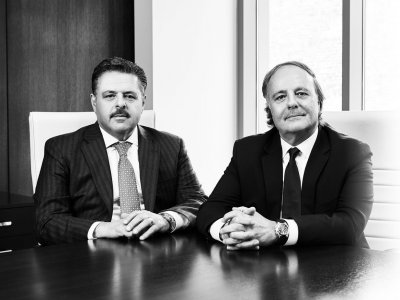 Find us at the corner of NW 16th Avenue and NW 6th Street, across the street from Atlantic Design and Construction.
Address
Farah & Farah
1511 NW 6th St.
Gainesville, FL 32601
We'll Review YOUR CASE FOR FREE!
We know Gainesville
Because We Live Here
When you choose Farah & Farah to represent you, you're choosing a Gainesville-based legal team. We're in your neighborhood! You might even run into us at the 43rd Street Deli – or decked out in Gators garb for a tailgate.

We're here to help you get the compensation you're entitled to. You also need effective treatment for your injury, which is why we help connect you with the best Gainesville-based doctors to provide treatment. We also help you pay for property damage and negotiate medical bills – all in addition to securing your settlement or verdict!
Gainesville Attorneys at Law
If You've Been Injured in an Accident, You Deserve Relief
When you've suffered an injury through no fault of your own, any costs – property damage, wage loss, out-of-pocket expenses, medical bills – should be taken care of for you.
Your injury has been painful, possibly even devastating. At Farah & Farah, we believe you deserve time and space to recover without worrying about medical bills. That's why we fight for every dollar you deserve.
Contact Us Today
Our Gainesville Personal Injury Attorneys Specialize in the Following Types of Cases:
You're Not Alone. We're Here for You.
Your injury doesn't have to ruin your finances. We help you navigate the legal process as we fight for the highest possible payment, so you have the financial support you need to get your life back on track.
Read More Reviews
I have used other firms in the past, but did not have a great experience, so wanted to try out Farah & Farah as my family had used them in the past. Now that my case has settled, I have to say that I am quite happy with the services at Farah & Farah and from now on I will keep coming back, should I need legal services in the future. My Case Manager, Lisa Cattanach, kept me informed as to the status of my case when I was done treating and moved my case quickly towards a settlement. In the end, I am very well pleased with the over-all services and would highly recommend anyone who has a case to call them immediately.
-Steve C.
Leave us a Review
I cannot give enough praise and thanks to Farah and Farah. My attorney Joseph Presutti was excellent. Mr. Presutti took my case after another large Law Firm and Attorney sat on my case for over a year and then dropped me. That attorney said that I did not have a case. Mr. Presutti's faith in me and my case got me awarded a very large sum. Mr. Presutti even negotiated my medical bills to a lower rate. These medical bills were extremely high. Mr. Presutti's professionalism and confidence ensured me that I would win my case. I feel lucky and extremely grateful to Mr. Presutti, his paralegal Donna Smith and Farah and Farah. I highly recommend Farah and Farah.
-Robert J.
I HIGHLY RECOMMEND Farah and Farah. Generally, I haven't had the best experience with lawyers in the past. My mom had had previous experience with the firm as well, and so I decided to give it a try. I thank God I did. As a college student away from my home (I attend school in Tallahassee), Amanda kept me updated at all times. Her and my attorney Randy Rutledge took care of EVERYTHING, which allowed me to focus on healing from my auto accident and my studies. Any questions that I may have had, Amanda never hesitated to answer them, and if she didn't know, responded as quickly as possible with an answer via phone or email later on. Thank you guys for everything! #TeamFarah&Farah
-Icy Eley