Personal Injury Lawyers in Waycross, GA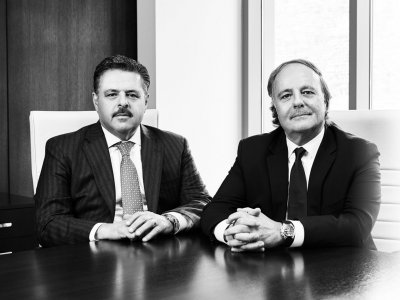 The Waycross office of Farah & Farah is located at the corner of Knight Avenue and City Boulevard. Find us at the Satilla Square Shopping Center just off of the Brunswick Highway, near Big Lots.
We'll Review YOUR CASE FOR FREE!
We Care
About the Community
Our Waycross-based attorneys serve all of Ware county and the surrounding community. When you get hurt through no fault of your own, you deserve financial support for your injuries. Our attorneys can help you get it.
At Farah & Farah, we advocate for you, fighting the deep pockets of the big insurance companies so you can focus on what really matters – getting your health and your life back on track.
Waycross Attorneys at Law
More Than Just a Personal Injury Attorney
When you get injured, you may be feeling alone, overwhelmed, and confused. You need support to pay bills, pay for property damage, and cover lost wages. At Farah & Farah, we help you get just that – and a whole lot more.
In addition to legal services, we help you find the best doctor to treat your injuries, pay for property damage and obtain a rental vehicle, negotiate medical bills, and complete all official paperwork. We're your advocate, and we're in this to obtain the highest possible settlement or verdict.
Contact Us Today
Farah & Farah Serves the Waycross Community in all Personal Injury Cases, Including:
You're Not Alone. We'll Fight for You.
Let's show the big insurance companies that you won't settle for less. Our attorneys strive to secure the highest possible payment, so you can focus on your recovery and get your life back to normal.
Read More Reviews
Dear Mr. Woods, I wanted to again express my gratitude for your help in obtaining financial settlement for injuries I received from the car accident I was involved in August 2011. Your professional and courteous attitude, expert knowledge, and patience in handling my specific issues were very important to me. Your follow up calls during this process gave me peace of mind to know all I had to do was concentrate on feeling better [and] not worry about how I was going to pay my medical expenses.
-Sincerely, Cathy A. C.
Leave us a Review
I have used other firms in the past, but did not have a great experience, so wanted to try out Farah & Farah as my family had used them in the past. Now that my case has settled, I have to say that I am quite happy with the services at Farah & Farah and from now on I will keep coming back, should I need legal services in the future. My Case Manager, Lisa Cattanach, kept me informed as to the status of my case when I was done treating and moved my case quickly towards a settlement. In the end, I am very well pleased with the over-all services and would highly recommend anyone who has a case to call them immediately.
-Steve C.
Was involved in a rear end accident in Gainesville. Called Farah and Farah and had a lawyer assigned to deal with insurance company etc. Made it very easy. Got a great settlement. Wish I would have called them sooner to get a better settlement for my car that was totaled. I negotiated those terms myself and bet I would have gotten much more cash with less work if I had Joseph do it for me. Joseph Presutti was very friendly and I felt he was very straight with me. If you are in an accident it would be in your interest to get a lawyer. Farah and Farah worked for me maybe they'll do the same for you.
-JesSay N.