Personal Injury Lawyers in Waycross, GA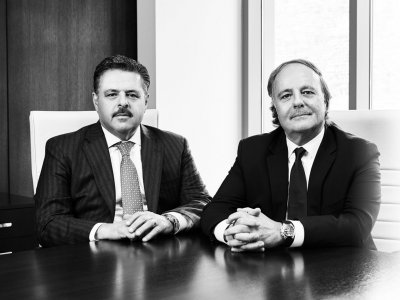 The Waycross office of Farah & Farah is located at the corner of Knight Avenue and City Boulevard. Find us at the Satilla Square Shopping Center just off of the Brunswick Highway, near Big Lots.
We'll Review YOUR CASE FOR FREE!
We Care
About the Community
Our Waycross-based attorneys serve all of Ware county and the surrounding community. When you get hurt through no fault of your own, you deserve financial support for your injuries. Our attorneys can help you get it.
At Farah & Farah, we advocate for you, fighting the deep pockets of the big insurance companies so you can focus on what really matters – getting your health and your life back on track.
Waycross Attorneys at Law
More Than Just a Personal Injury Attorney
When you get injured, you may be feeling alone, overwhelmed, and confused. You need support to pay bills, pay for property damage, and cover lost wages. At Farah & Farah, we help you get just that – and a whole lot more.
In addition to legal services, we help you find the best doctor to treat your injuries, pay for property damage and obtain a rental vehicle, negotiate medical bills, and complete all official paperwork. We're your advocate, and we're in this to obtain the highest possible settlement or verdict.
Contact Us Today
Farah & Farah Serves the Waycross Community in all Personal Injury Cases, Including:
You're Not Alone. We'll Fight for You.
Let's show the big insurance companies that you won't settle for less. Our attorneys strive to secure the highest possible payment, so you can focus on your recovery and get your life back to normal.
Read More Reviews
These guys have such a high rating for a reason. I received excellent service from multiple attorneys and paralegals. And the case outcome was actually even better than what I had hoped for. I can't thank them or refer them enough!!! Thank you again
-Danny S.
Leave us a Review
I cannot give enough praise and thanks to Farah and Farah. My attorney Joseph Presutti was excellent. Mr. Presutti took my case after another large Law Firm and Attorney sat on my case for over a year and then dropped me. That attorney said that I did not have a case. Mr. Presutti's faith in me and my case got me awarded a very large sum. Mr. Presutti even negotiated my medical bills to a lower rate. These medical bills were extremely high. Mr. Presutti's professionalism and confidence ensured me that I would win my case. I feel lucky and extremely grateful to Mr. Presutti, his paralegal Donna Smith and Farah and Farah. I highly recommend Farah and Farah.
-Robert J.
I recently had a worker's comp case and I chose Farah & Farah to represent me. My lawyer was Graham and he not only answered all my questions (whether he was at the office or not) he was very patient and walked me through everything every step of the way.My case was handled quickly and efficiently. Thank you to Graham and his staff at Farah & Farah.
-Lori M.