Personal Injury Lawyers in Palatka, FL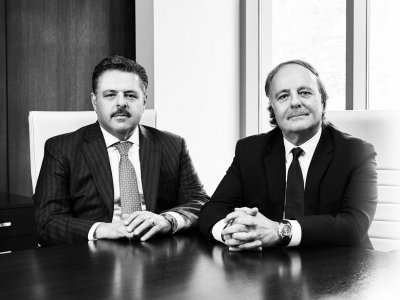 We're located on St. Johns Avenue in Palatka, directly behind the Putnam County Clerk of Court. Find us between 4th and 5th Streets.
We'll Review YOUR CASE FOR FREE!
Protecting Palatka
For Decades
Based in Jacksonville, Farah & Farah has served Florida accident victims since the 1980s. The way we see it, no accident victim should have to battle a big insurance company alone. That's why we provide the firepower you need to get the compensation you deserve.
Did we mention we work in your community? When you work with Farah & Farah, you're choosing a legal team who can meet you where you are!
More Than Just Legal Representation
Insurance companies try to manipulate victims so they receive as little as possible. Our attorneys know the system, and we refuse to let you be bullied.
Not only that, we help you find the best doctor, cover property damage, negotiate medical bills, and complete all official paperwork. That way, you can focus on recovering from your injury while we focus on winning your case!
Contact Us Today
Our Palatka Personal Injury Attorneys Specialize in the Following Types of Cases:
Your Injury Doesn't Have to Result in Financial Hardship
You may be wondering how you'll cover medical bills or how you'll support your family while you're out of work. But you know what? You shouldn't have to worry about those things.
We fight for the highest possible settlement or verdict, so you can cover every accident-related expense and get your life back on track.
Read More Reviews
These guys have such a high rating for a reason. I received excellent service from multiple attorneys and paralegals. And the case outcome was actually even better than what I had hoped for. I can't thank them or refer them enough!!! Thank you again
-Danny S.
Leave us a Review
I cannot give enough praise and thanks to Farah and Farah. My attorney Joseph Presutti was excellent. Mr. Presutti took my case after another large Law Firm and Attorney sat on my case for over a year and then dropped me. That attorney said that I did not have a case. Mr. Presutti's faith in me and my case got me awarded a very large sum. Mr. Presutti even negotiated my medical bills to a lower rate. These medical bills were extremely high. Mr. Presutti's professionalism and confidence ensured me that I would win my case. I feel lucky and extremely grateful to Mr. Presutti, his paralegal Donna Smith and Farah and Farah. I highly recommend Farah and Farah.
-Robert J.
I had a really bad accident that did a lot of damage to me. Farah and Farah provided my attorney Cori Hunt, she did a remarkable job, worked really hard on my case and her assistant Sharron was also very prompt. The settlement they got for me helped me with my medical bills and also I was able to get out of my financial debt. I'm still recovering, but I am not worried about my bills.
-Shirley M.