Personal Injury Lawyers in Palatka, FL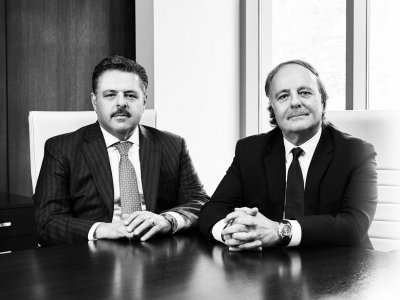 We're located on St. Johns Avenue in Palatka, directly behind the Putnam County Clerk of Court. Find us between 4th and 5th Streets.
We'll Review YOUR CASE FOR FREE!
Protecting Palatka
For Decades
Based in Jacksonville, Farah & Farah has served Florida accident victims since the 1980s. The way we see it, no accident victim should have to battle a big insurance company alone. That's why we provide the firepower you need to get the compensation you deserve.
Did we mention we work in your community? When you work with Farah & Farah, you're choosing a legal team who can meet you where you are!
More Than Just Legal Representation
Insurance companies try to manipulate victims so they receive as little as possible. Our attorneys know the system, and we refuse to let you be bullied.
Not only that, we help you find the best doctor, cover property damage, negotiate medical bills, and complete all official paperwork. That way, you can focus on recovering from your injury while we focus on winning your case!
Contact Us Today
Our Palatka Personal Injury Attorneys Specialize in the Following Types of Cases:
Your Injury Doesn't Have to Result in Financial Hardship
You may be wondering how you'll cover medical bills or how you'll support your family while you're out of work. But you know what? You shouldn't have to worry about those things.
We fight for the highest possible settlement or verdict, so you can cover every accident-related expense and get your life back on track.
Read More Reviews
Over the last year or so, my auto-injury case has been handled by your firm, with Mr. Staggard as my counsel. I recently received my settlement, and would like to thank your office collectively for the hard work and excellent results that ensued. Rick Staggard is a bulldog who knows how to deal with doctors and insurance people better than I had ever hoped for. As a result of my accident, I had to leave my chosen profession as a commercial diver due to the strain on my neck from wearing a 27 lb. diving helmet in the water all day. The settlement I received will go a long way toward my college tuition as I train to become a physician through the University of Florida. It's true that the accident was a lifestyle changing event. My settlement will serve as a physical affirmation of the changes that had to be made. I would like to offer my thanks to your office and my praise for the services rendered by Counselor Staggard and his paralegal staff. It was my pleasure to hear you both on WOKV this weekend and it was good to know that MY attorney is no small fish in this town. Keep up the good work, gentlemen.
-Regards, Joshua F.
Leave us a Review
I HIGHLY RECOMMEND Farah and Farah. Generally, I haven't had the best experience with lawyers in the past. My mom had had previous experience with the firm as well, and so I decided to give it a try. I thank God I did. As a college student away from my home (I attend school in Tallahassee), Amanda kept me updated at all times. Her and my attorney Randy Rutledge took care of EVERYTHING, which allowed me to focus on healing from my auto accident and my studies. Any questions that I may have had, Amanda never hesitated to answer them, and if she didn't know, responded as quickly as possible with an answer via phone or email later on. Thank you guys for everything! #TeamFarah&Farah
-Icy Eley
I had a really bad accident that did a lot of damage to me. Farah and Farah provided my attorney Cori Hunt, she did a remarkable job, worked really hard on my case and her assistant Sharron was also very prompt. The settlement they got for me helped me with my medical bills and also I was able to get out of my financial debt. I'm still recovering, but I am not worried about my bills.
-Shirley M.