Personal Injury Lawyers in Orange Park, FL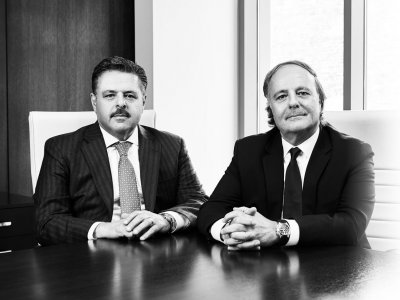 Find us at 1534 Kingsley Avenue, two blocks west of the Orange Park post office.
Address
Farah & Farah
1534 Kingsley Avenue
Orange Park, FL 32073
We'll Review YOUR CASE FOR FREE!
Attorneys Who Live
In Your Community
Based in Jacksonville with attorneys throughout Florida, Farah & Farah is your hometown personal injury law firm. We have offices and legal teams on both sides of I-295. If you live in Orange Park, we can meet you where you are!
If you've been injured, we'll fight to help you receive fair compensation, so you can recover from your injuries and get life back to normal. The insurance companies might want you to go away, but our attorneys will work to secure the highest possible settlement or verdict!
Orange Park Attorneys at Law
If You've Been Injured in an Accident, You Deserve Relief
Physical relief and financial relief. Your bills are piling up, and you might even be out of work. At Farah & Farah, we can help you find the right doctor, cover all costs associated with your injury, and obtain the financial support you need.
Contact Us Today
Our Orange Park personal injury attorneys specialize in the following types of cases
Let's Get Every Penny You're Owed, So You Can Focus on Your Health
The attorneys at Farah & Farah navigate the legal system for you. That way you can focus on your recovery while we focus on your case. Your injury doesn't have to ruin your finances. Our Orange Park legal team can help you get the compensation you deserve.
Read More Reviews
Over the last year or so, my auto-injury case has been handled by your firm, with Mr. Staggard as my counsel. I recently received my settlement, and would like to thank your office collectively for the hard work and excellent results that ensued. Rick Staggard is a bulldog who knows how to deal with doctors and insurance people better than I had ever hoped for. As a result of my accident, I had to leave my chosen profession as a commercial diver due to the strain on my neck from wearing a 27 lb. diving helmet in the water all day. The settlement I received will go a long way toward my college tuition as I train to become a physician through the University of Florida. It's true that the accident was a lifestyle changing event. My settlement will serve as a physical affirmation of the changes that had to be made. I would like to offer my thanks to your office and my praise for the services rendered by Counselor Staggard and his paralegal staff. It was my pleasure to hear you both on WOKV this weekend and it was good to know that MY attorney is no small fish in this town. Keep up the good work, gentlemen.
-Regards, Joshua F.
Leave us a Review
Was involved in a rear end accident in Gainesville. Called Farah and Farah and had a lawyer assigned to deal with insurance company etc. Made it very easy. Got a great settlement. Wish I would have called them sooner to get a better settlement for my car that was totaled. I negotiated those terms myself and bet I would have gotten much more cash with less work if I had Joseph do it for me. Joseph Presutti was very friendly and I felt he was very straight with me. If you are in an accident it would be in your interest to get a lawyer. Farah and Farah worked for me maybe they'll do the same for you.
-JesSay N.
I had a really bad accident that did a lot of damage to me. Farah and Farah provided my attorney Cori Hunt, she did a remarkable job, worked really hard on my case and her assistant Sharron was also very prompt. The settlement they got for me helped me with my medical bills and also I was able to get out of my financial debt. I'm still recovering, but I am not worried about my bills.
-Shirley M.