Personal Injury Lawyers in Lake City, FL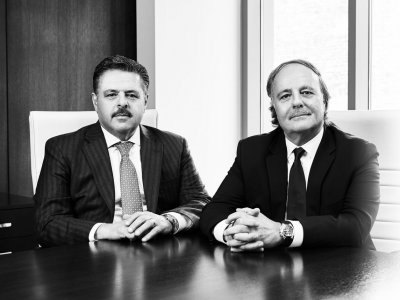 We're located on SW Bascom Norris Drive, near the intersection with SW Sisters Welcome Road. Across the street from Anytime Fitness. Contact us to make an appointment at our Lake City office.
We'll Review YOUR CASE FOR FREE!
Attorneys Who Know
Your Community
We're a Jacksonville firm with local attorneys throughout Florida. When you work with Farah & Farah, you're working with a legal team that goes out of their way to accommodate your needs.
When you've been injured, we help you find the right doctor, negotiate medical bills, pay for property damage, and complete paperwork from insurance companies and hospitals – all in addition to securing a settlement or verdict! That way, you can stay focused on your recovery.
You Demand Justice, So Do We
You might be struggling to pay living expenses after an accident, and that's not fair. You shouldn't have to cover those expenses. The people responsible for your injuries should.
At Farah & Farah, we know your medical bills are piling up. We know you're wondering when you'll be able to go back to work. That's why we do everything we can to help you cover those bills and get back on your feet.
Contact Us Today
Our Lake City Personal Injury Attorneys Specialize in the Following Types of Cases:
You Don't have to Go Through This Alone
If you've been injured through no fault of your own, you deserve legal representation. The experienced attorneys at Farah & Farah will guide you through the legal process, fighting for the compensation you deserve. You want justice, peace of mind, and your life back. Farah & Farah can help.
Read More Reviews
I cannot give enough praise and thanks to Farah and Farah. My attorney Joseph Presutti was excellent. Mr. Presutti took my case after another large Law Firm and Attorney sat on my case for over a year and then dropped me. That attorney said that I did not have a case. Mr. Presutti's faith in me and my case got me awarded a very large sum. Mr. Presutti even negotiated my medical bills to a lower rate. These medical bills were extremely high. Mr. Presutti's professionalism and confidence ensured me that I would win my case. I feel lucky and extremely grateful to Mr. Presutti, his paralegal Donna Smith and Farah and Farah. I highly recommend Farah and Farah.
-Robert J.
Leave us a Review
I had a really bad accident that did a lot of damage to me. Farah and Farah provided my attorney Cori Hunt, she did a remarkable job, worked really hard on my case and her assistant Sharron was also very prompt. The settlement they got for me helped me with my medical bills and also I was able to get out of my financial debt. I'm still recovering, but I am not worried about my bills.
-Shirley M.
I have used other firms in the past, but did not have a great experience, so wanted to try out Farah & Farah as my family had used them in the past. Now that my case has settled, I have to say that I am quite happy with the services at Farah & Farah and from now on I will keep coming back, should I need legal services in the future. My Case Manager, Lisa Cattanach, kept me informed as to the status of my case when I was done treating and moved my case quickly towards a settlement. In the end, I am very well pleased with the over-all services and would highly recommend anyone who has a case to call them immediately.
-Steve C.