Personal Injury Lawyers in Jacksonville Beach, FL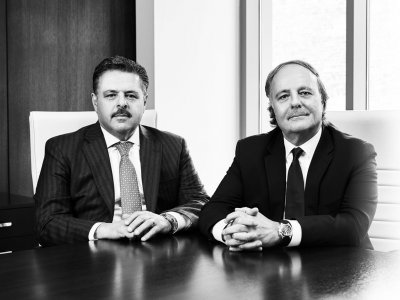 We serve Jacksonville Beach residents in our downtown Jacksonville office. Find us at 10 West Adams Street. We're two blocks north of the Landing, just down the street from the Burrito Gallery.
We'll Review YOUR CASE FOR FREE!
The First Coast's First Choice
For Legal Assistance
An injury is scary, and going up against the big insurance companies can be intimidating. At Farah & Farah, we've represented the Jacksonville Beach community for almost 40 years. We're here – just as we've always been – to level the playing field and obtain the compensation you deserve.
You want justice, and you're entitled to it. We're ready to take on the heavy hitters, so your injury doesn't have to result in financial hardship.
Jacksonville Beach Attorneys at Law
We're on Your Side
We know the burdens placed on victims like you, and our dedicated investigators and attorneys work to uncover all the facts.
When you work with us, you also get help finding a doctor, paying for property damage, and negotiating medical bills – we're here to support you as you recover from your injury!
Contact Us Today
Our Jacksonville Beach Personal Injury Attorneys Specialize in the Following Types of Cases:
Let Our Experienced Attorneys Guide You to Victory
We're here to guide you through the legal process, fight the big insurance companies, and obtain the highest possible settlement or verdict. That way, you get the financial support you need to start making life normal again.
Read More Reviews
I recently had a worker's comp case and I chose Farah & Farah to represent me. My lawyer was Graham and he not only answered all my questions (whether he was at the office or not) he was very patient and walked me through everything every step of the way.My case was handled quickly and efficiently. Thank you to Graham and his staff at Farah & Farah.
-Lori M.
Leave us a Review
I cannot give enough praise and thanks to Farah and Farah. My attorney Joseph Presutti was excellent. Mr. Presutti took my case after another large Law Firm and Attorney sat on my case for over a year and then dropped me. That attorney said that I did not have a case. Mr. Presutti's faith in me and my case got me awarded a very large sum. Mr. Presutti even negotiated my medical bills to a lower rate. These medical bills were extremely high. Mr. Presutti's professionalism and confidence ensured me that I would win my case. I feel lucky and extremely grateful to Mr. Presutti, his paralegal Donna Smith and Farah and Farah. I highly recommend Farah and Farah.
-Robert J.
Dear Mr. Woods, I wanted to again express my gratitude for your help in obtaining financial settlement for injuries I received from the car accident I was involved in August 2011. Your professional and courteous attitude, expert knowledge, and patience in handling my specific issues were very important to me. Your follow up calls during this process gave me peace of mind to know all I had to do was concentrate on feeling better [and] not worry about how I was going to pay my medical expenses.
-Sincerely, Cathy A. C.