Personal Injury Lawyers in Jacksonville Beach, FL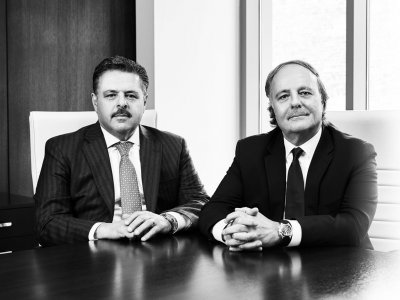 We serve Jacksonville Beach residents in our downtown Jacksonville office. Find us at 10 West Adams Street. We're two blocks north of the Landing, just down the street from the Burrito Gallery.
We'll Review YOUR CASE FOR FREE!
The First Coast's First Choice
For Legal Assistance
An injury is scary, and going up against the big insurance companies can be intimidating. At Farah & Farah, we've represented the Jacksonville Beach community for almost 40 years. We're here – just as we've always been – to level the playing field and obtain the compensation you deserve.
You want justice, and you're entitled to it. We're ready to take on the heavy hitters, so your injury doesn't have to result in financial hardship.
Jacksonville Beach Attorneys at Law
We're on Your Side
We know the burdens placed on victims like you, and our dedicated investigators and attorneys work to uncover all the facts.
When you work with us, you also get help finding a doctor, paying for property damage, and negotiating medical bills – we're here to support you as you recover from your injury!
Contact Us Today
Our Jacksonville Beach Personal Injury Attorneys Specialize in the Following Types of Cases:
Social Security Disability
Dangerous Medical Devices
Let Our Experienced Attorneys Guide You to Victory
We're here to guide you through the legal process, fight the big insurance companies, and obtain the highest possible settlement or verdict. That way, you get the financial support you need to start making life normal again.
Read More Reviews
I have used other firms in the past, but did not have a great experience, so wanted to try out Farah & Farah as my family had used them in the past. Now that my case has settled, I have to say that I am quite happy with the services at Farah & Farah and from now on I will keep coming back, should I need legal services in the future. My Case Manager, Lisa Cattanach, kept me informed as to the status of my case when I was done treating and moved my case quickly towards a settlement. In the end, I am very well pleased with the over-all services and would highly recommend anyone who has a case to call them immediately.
-Steve C.
Leave us a Review
I had a really bad accident that did a lot of damage to me. Farah and Farah provided my attorney Cori Hunt, she did a remarkable job, worked really hard on my case and her assistant Sharron was also very prompt. The settlement they got for me helped me with my medical bills and also I was able to get out of my financial debt. I'm still recovering, but I am not worried about my bills.
-Shirley M.
I HIGHLY RECOMMEND Farah and Farah. Generally, I haven't had the best experience with lawyers in the past. My mom had had previous experience with the firm as well, and so I decided to give it a try. I thank God I did. As a college student away from my home (I attend school in Tallahassee), Amanda kept me updated at all times. Her and my attorney Randy Rutledge took care of EVERYTHING, which allowed me to focus on healing from my auto accident and my studies. Any questions that I may have had, Amanda never hesitated to answer them, and if she didn't know, responded as quickly as possible with an answer via phone or email later on. Thank you guys for everything! #TeamFarah&Farah
-Icy Eley