Personal Injury Lawyers in Daytona Beach, FL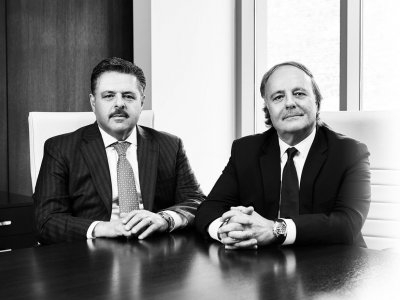 Our convenient office is located near the intersection of Nova and Beville Road by Domino's Pizza.
Address
Farah & Farah
940 Beville Road
Daytona Beach, FL 32114
We'll Review YOUR CASE FOR FREE!
Serving Daytona Beach
and all of Volusia County
If you've been injured due to someone else's negligence, you deserve the best representation. At Farah & Farah, our Daytona Beach attorneys will guide you through the legal process and fight for the highest possible settlement or verdict.
We're headquartered in Jacksonville with local attorneys serving clients in Daytona Beach. When you get hurt, our experienced lawyers are there to help you take on the big insurance companies, get the justice and compensation you deserve, and recover from your injury without unnecessary financial hardship.
Daytona Beach Attorneys at Law
We Fight for the Highest Settlement or Verdict
Your injury has been painful, and you might be struggling to pay your bills and living expenses.
At Farah & Farah, we understand what you're going through. We believe you deserve justice, peace of mind, and financial support.
Contact Us Today
Our Daytona Beach Personal Injury Attorneys Specialize in the Following Types of Cases:
You Don't have to Face This on Your Own
At Farah & Farah, we help you find the right doctor, pay for property damage, negotiate medical bills, and complete all insurance and hospital-related paperwork. We're here to help you get your life on track!
Read More Reviews
Dear Mr. Woods, I wanted to again express my gratitude for your help in obtaining financial settlement for injuries I received from the car accident I was involved in August 2011. Your professional and courteous attitude, expert knowledge, and patience in handling my specific issues were very important to me. Your follow up calls during this process gave me peace of mind to know all I had to do was concentrate on feeling better [and] not worry about how I was going to pay my medical expenses.
-Sincerely, Cathy A. C.
Leave us a Review
I have used other firms in the past, but did not have a great experience, so wanted to try out Farah & Farah as my family had used them in the past. Now that my case has settled, I have to say that I am quite happy with the services at Farah & Farah and from now on I will keep coming back, should I need legal services in the future. My Case Manager, Lisa Cattanach, kept me informed as to the status of my case when I was done treating and moved my case quickly towards a settlement. In the end, I am very well pleased with the over-all services and would highly recommend anyone who has a case to call them immediately.
-Steve C.
Over the last year or so, my auto-injury case has been handled by your firm, with Mr. Staggard as my counsel. I recently received my settlement, and would like to thank your office collectively for the hard work and excellent results that ensued. Rick Staggard is a bulldog who knows how to deal with doctors and insurance people better than I had ever hoped for. As a result of my accident, I had to leave my chosen profession as a commercial diver due to the strain on my neck from wearing a 27 lb. diving helmet in the water all day. The settlement I received will go a long way toward my college tuition as I train to become a physician through the University of Florida. It's true that the accident was a lifestyle changing event. My settlement will serve as a physical affirmation of the changes that had to be made. I would like to offer my thanks to your office and my praise for the services rendered by Counselor Staggard and his paralegal staff. It was my pleasure to hear you both on WOKV this weekend and it was good to know that MY attorney is no small fish in this town. Keep up the good work, gentlemen.
-Regards, Joshua F.