Personal Injury Lawyers in Brunswick, GA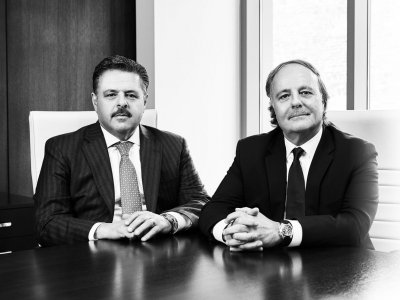 We're located at 4355 Coral Park Drive. You'll find us across the street from Hollaway's Bakery.
Address
Farah & Farah
4355 Coral Park Drive
Brunswick, GA 31520
We'll Review YOUR CASE FOR FREE!
When you Get Hurt,
You Need a Local Attorney
At Farah & Farah, our attorneys have served the Brunswick community for many years. We're literally just down the street. You might even run into your lawyer at Twin Oaks BBQ!
When you've been injured and someone else is at fault, we can help you pursue a successful personal injury claim or lawsuit against the people responsible. That way, you get the compensation you need to cover hospital bills, replace a damaged vehicle, and make up for lost time at work.
Brunswick Attorneys at Law
Financial Relief Starts Here
If you've suffered from a personal injury through no fault of your own, you want justice. You don't want to worry about paying for expenses resulting from the incident, and you shouldn't have to.
Your injury was devastating – maybe even life-changing. You want to know how you're going to pay for everything and when you'll get your life back to normal. At Farah & Farah, we understand what you're going through and are ready to fight for the maximum possible settlement or verdict.
Contact Us Today
Our Brunswick Personal Injury Attorneys Specialize in the Following Types of Cases:
You've Been Victimized. Now Let's Secure Your Victory
The attorneys at Farah & Farah believe you deserve fair and just compensation for the injuries you've suffered. We're here to guide you through the legal process as we fight to obtain everything you're entitled to receive.
Read More Reviews
Dear Mr. Woods, I wanted to again express my gratitude for your help in obtaining financial settlement for injuries I received from the car accident I was involved in August 2011. Your professional and courteous attitude, expert knowledge, and patience in handling my specific issues were very important to me. Your follow up calls during this process gave me peace of mind to know all I had to do was concentrate on feeling better [and] not worry about how I was going to pay my medical expenses.
-Sincerely, Cathy A. C.
Leave us a Review
I cannot give enough praise and thanks to Farah and Farah. My attorney Joseph Presutti was excellent. Mr. Presutti took my case after another large Law Firm and Attorney sat on my case for over a year and then dropped me. That attorney said that I did not have a case. Mr. Presutti's faith in me and my case got me awarded a very large sum. Mr. Presutti even negotiated my medical bills to a lower rate. These medical bills were extremely high. Mr. Presutti's professionalism and confidence ensured me that I would win my case. I feel lucky and extremely grateful to Mr. Presutti, his paralegal Donna Smith and Farah and Farah. I highly recommend Farah and Farah.
-Robert J.
These guys have such a high rating for a reason. I received excellent service from multiple attorneys and paralegals. And the case outcome was actually even better than what I had hoped for. I can't thank them or refer them enough!!! Thank you again
-Danny S.